Case Study
Digital Complaints Mechanism Helps Vietnamese Workers Speak for Change to Improve Working Conditions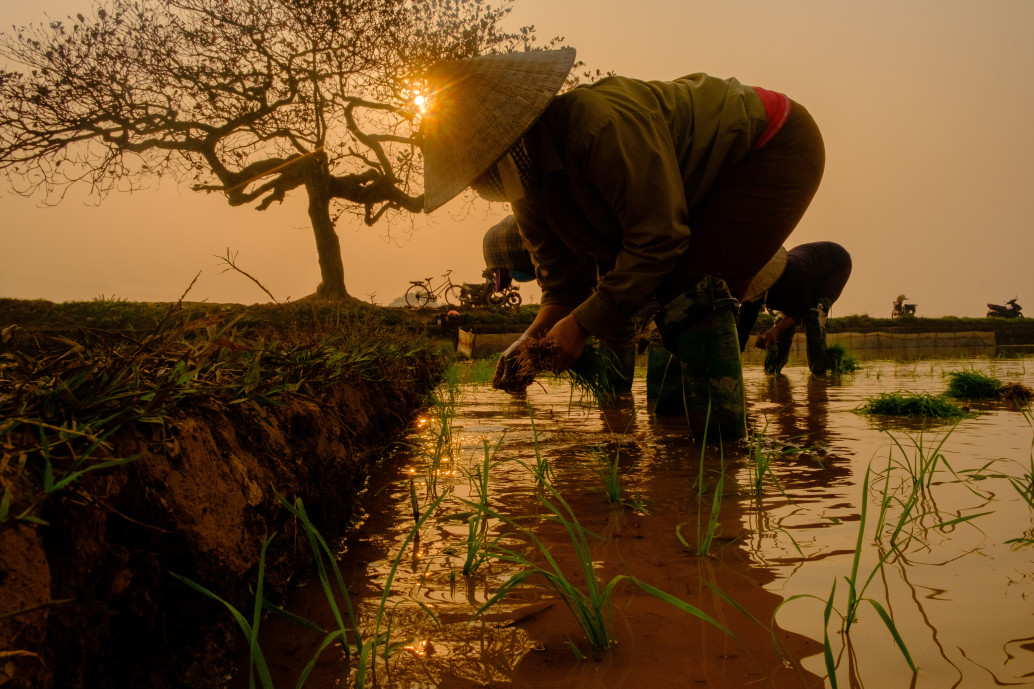 Client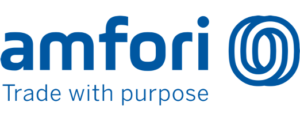 Sector
Manufacturing, footwear and apparel, food and packaging
Objective
Connect global brands with the workers in their supply chain to find effective remedy to workplace grievances.
Amfori—a member-based industry association and standards setter—wanted to launch a global supply chain complaints mechanism for stakeholders related to its members' global supply chains that is accessible, collaborative and scalable.
While analog methods for submitting complaints, including suggestion boxes, hotlines, and centralized email addresses, are already in use by producers and suppliers and available to workers, amfori wanted to create a complaints mechanism that would strengthen existing systems by providing greater accessibility to remediation directly for workers and communities impacted by amfori member companies' operations.
Ulula won the public bid and set on a path to develop a digital complaints mechanism in collaboration with amfori. This project is being piloted in Vietnam.
Solution
Speak for Change is an accessible, multilingual and multi-channel complaint reporting channel and collaborative case management system
Developed by Ulula and amfori and powered by Ulula technology, Speak for Change is strengthening existing operational complaints mechanisms by being truly anonymous, available to more than just workers and accessible via user's own mobile phones. The platform empowers amfori and its members with tools to proactively manage complaints and remediation. Speak for Change aligns with the amfori complaint handling protocol and rules of procedure which involve amfori's secretariat, amfori members, members' global business partners and the producers, and trusted third parties in the complaint handling, investigation and remediation process to ensure impartiality and effective case management. It follows a coordinated and streamlined complaint resolution process achieved by establishing clear triaging criteria, designating roles for case management, investigation and remediation, and building in feedback loops to keep the complainant informed at every stage of the process.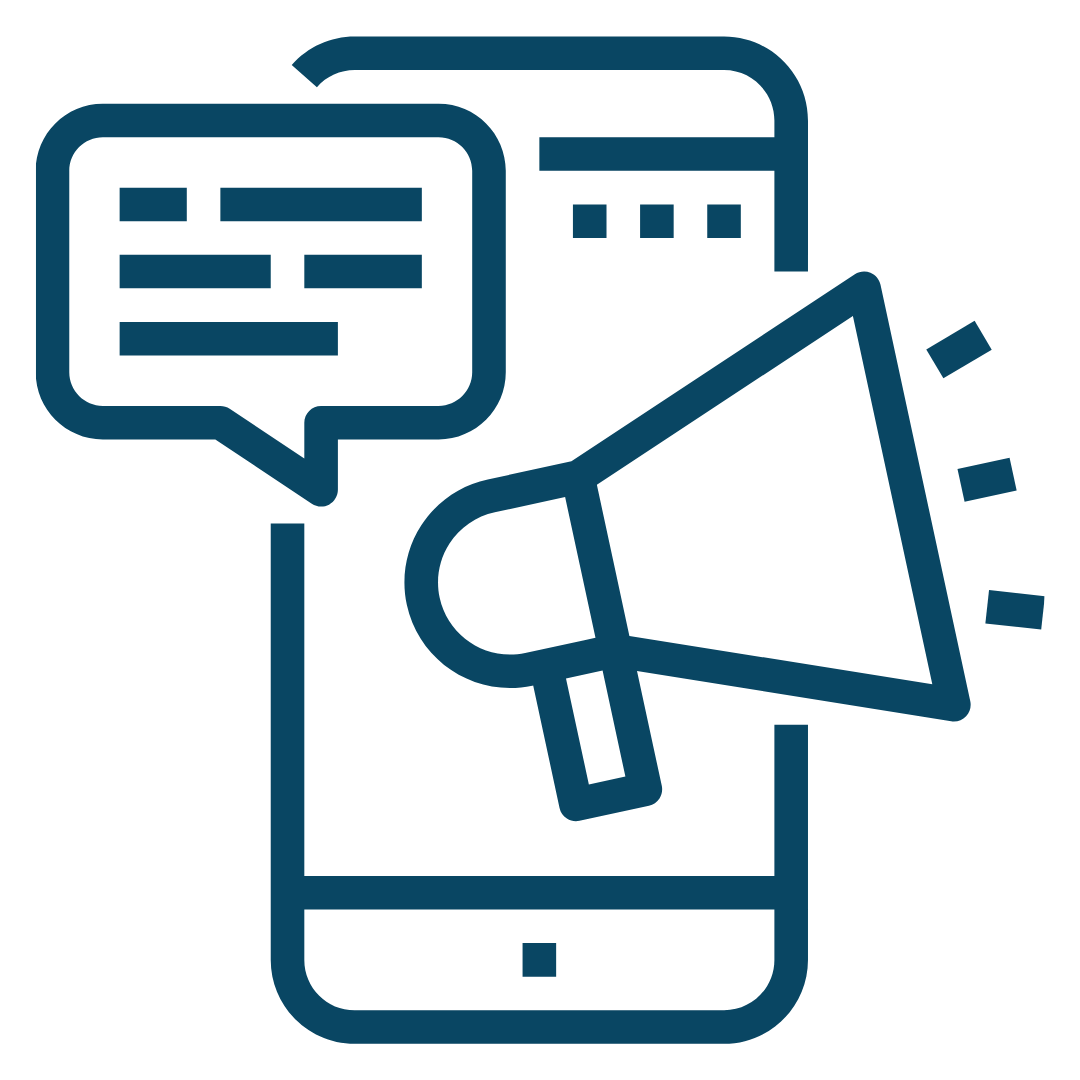 Multichannel
Stakeholders can submit complaints via IVR, web, or Zalo—a popular chat app in Vietnam.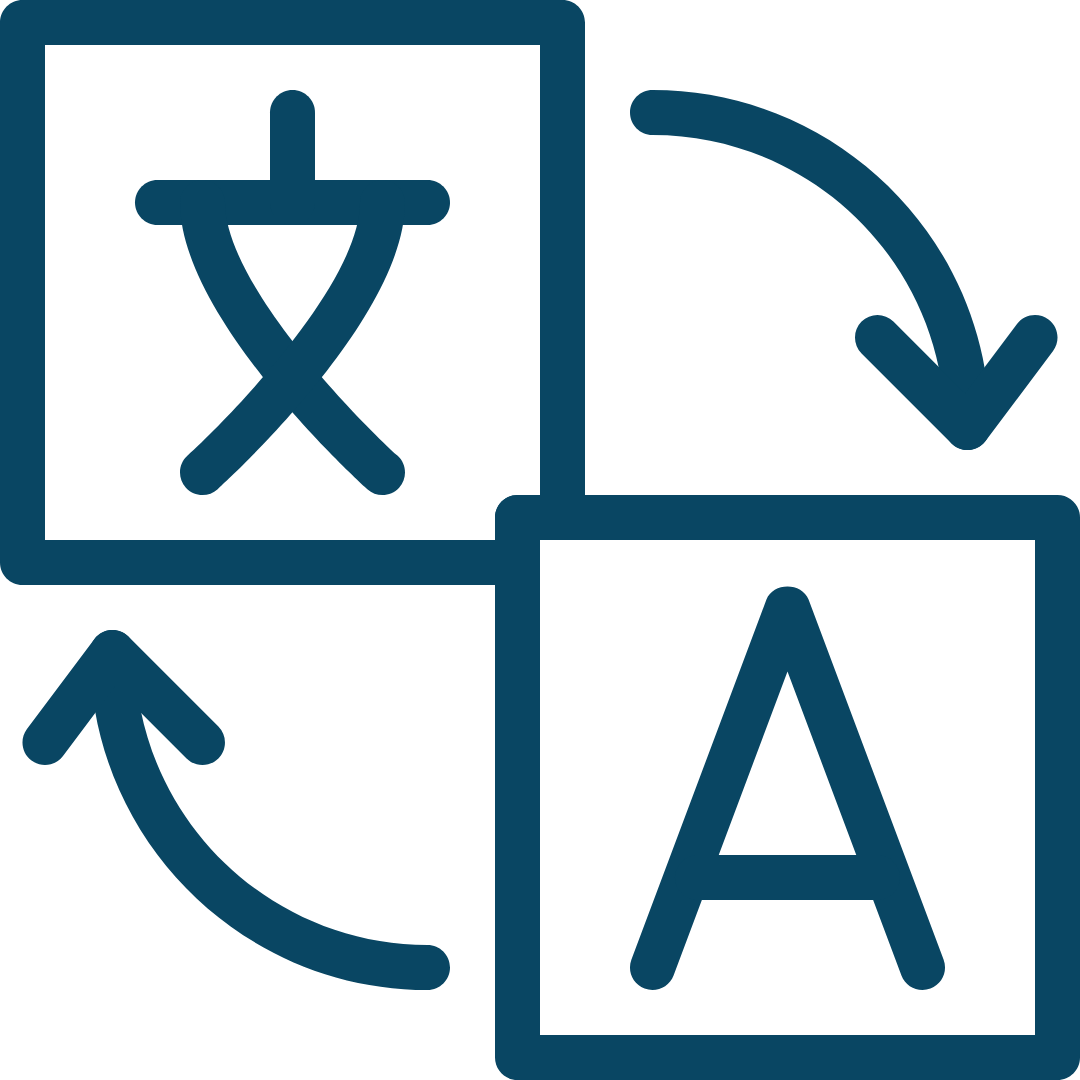 Multilingual
Operable in Vietnamese and English—complaints can be made and managed in either language. Conversations are auto-translated in the receiver's language.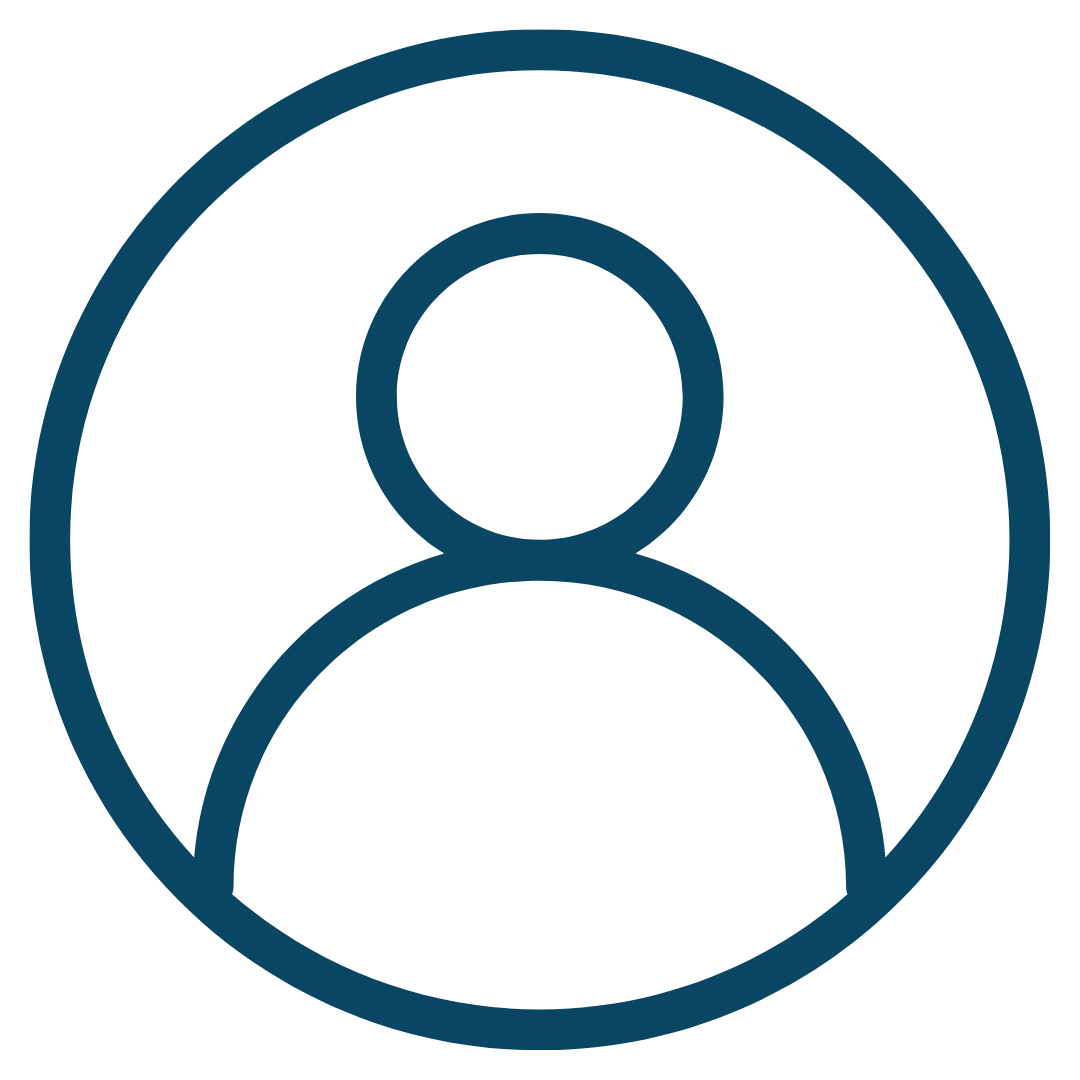 Anonymous
All complaints are submitted anonymously to protect stakeholders from retaliation.  The complainant decides if they disclose their identity.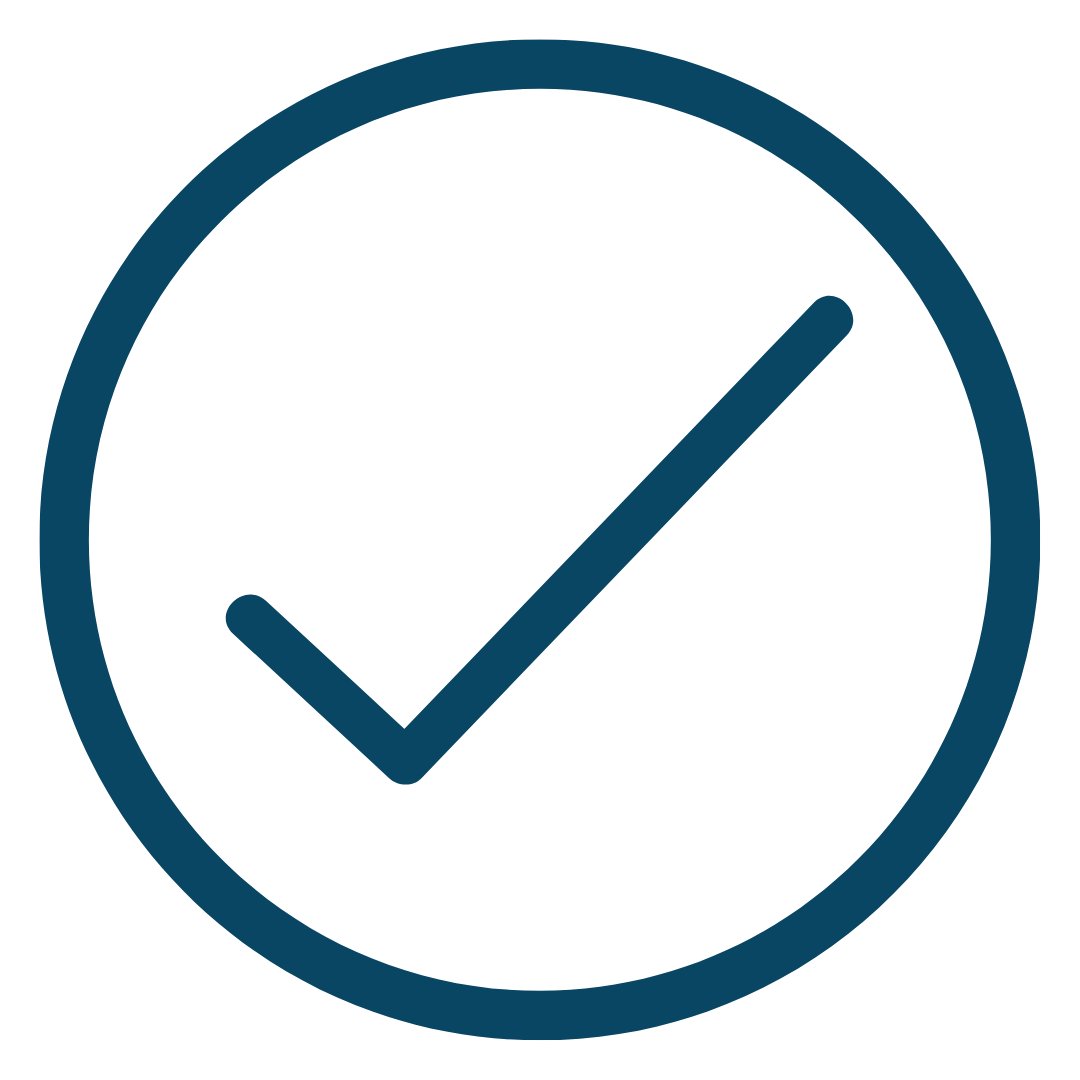 Remedy-centered
All complaints are reviewed and those that fall within program scope are investigated and addressed with involvement from third-party exerts as necessary to ensure effective remediation.
The Speak for Change platform is powered by the following Ulula technology: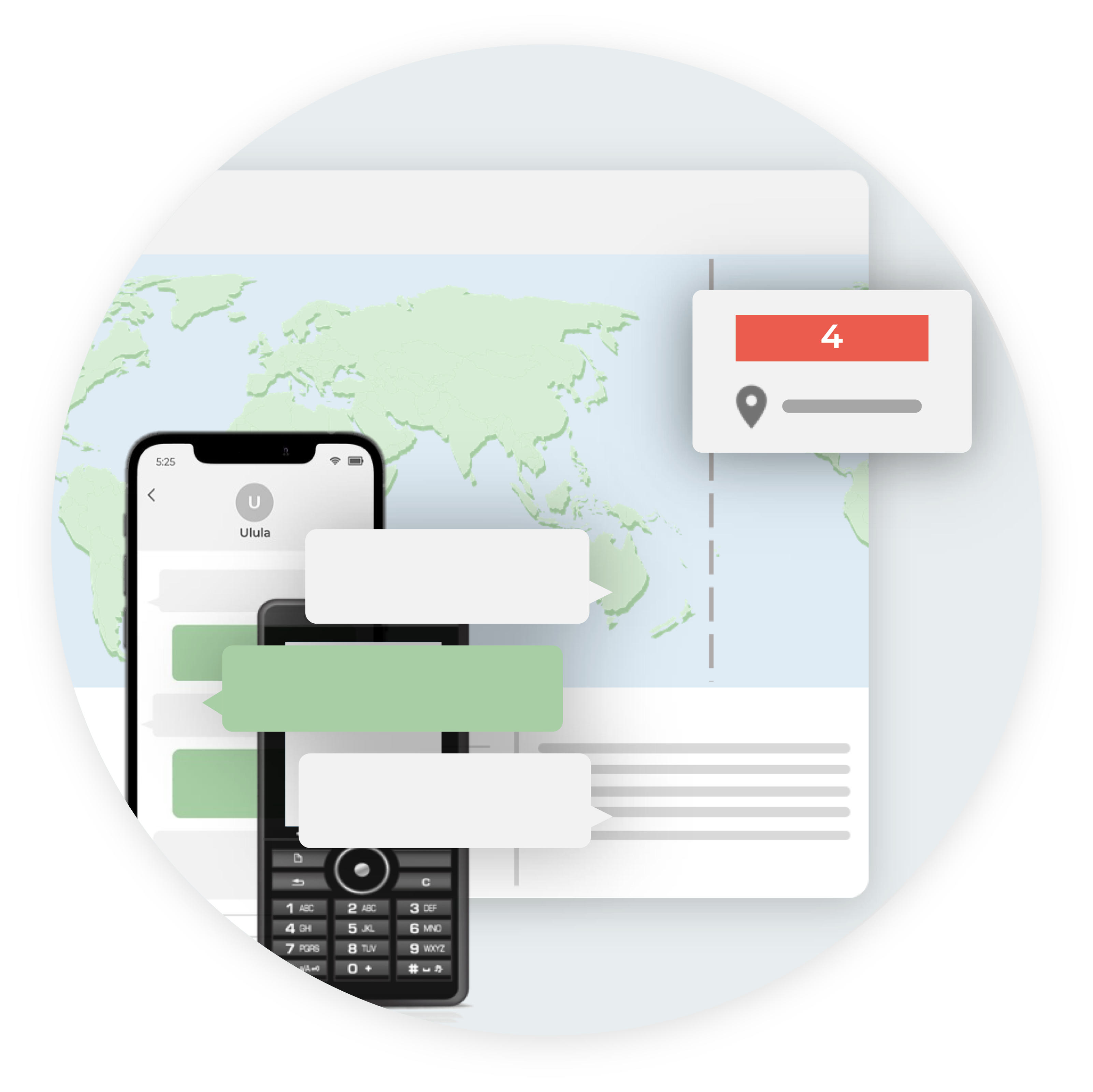 Anonymous incident reporting tool to identify problems early and facilitate meaningful remediation through real-time case management.
Provides macro view of risks by region and various demographic filters by aggregating and visualizing worker and community response data in real-time.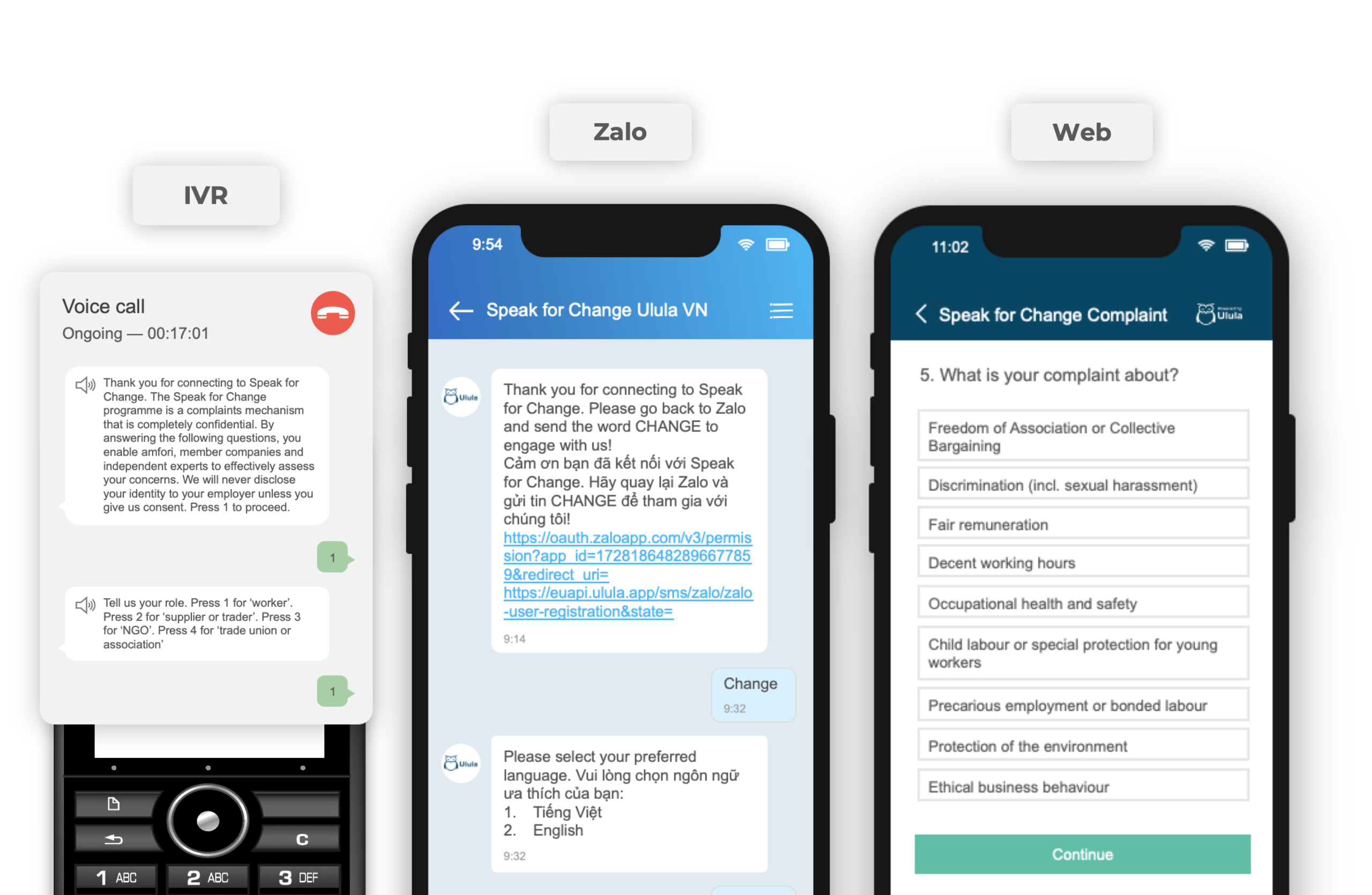 How Workers Engage with Speak for Change 
Complainants submit their concerns to the Speak for Change platform using their own mobile phones by either calling a toll-free number, sending a keyword to the program's Zalo account, or scanning a QR code which directs them to a web form. After entering the system and providing their consent, complainants answer questions about the type of issue they are reporting and are prompted to provide details about the issue.
How Workers Engage with Speak for Change 
Complainants submit their concerns to the Speak for Change platform using their own mobile phones by either calling a toll-free number, sending a keyword to the program's Zalo account, or scanning a QR code which directs them to a web form. After entering the system and providing their consent, complainants answer questions about the type of issue they are reporting and are prompted to provide details about the issue.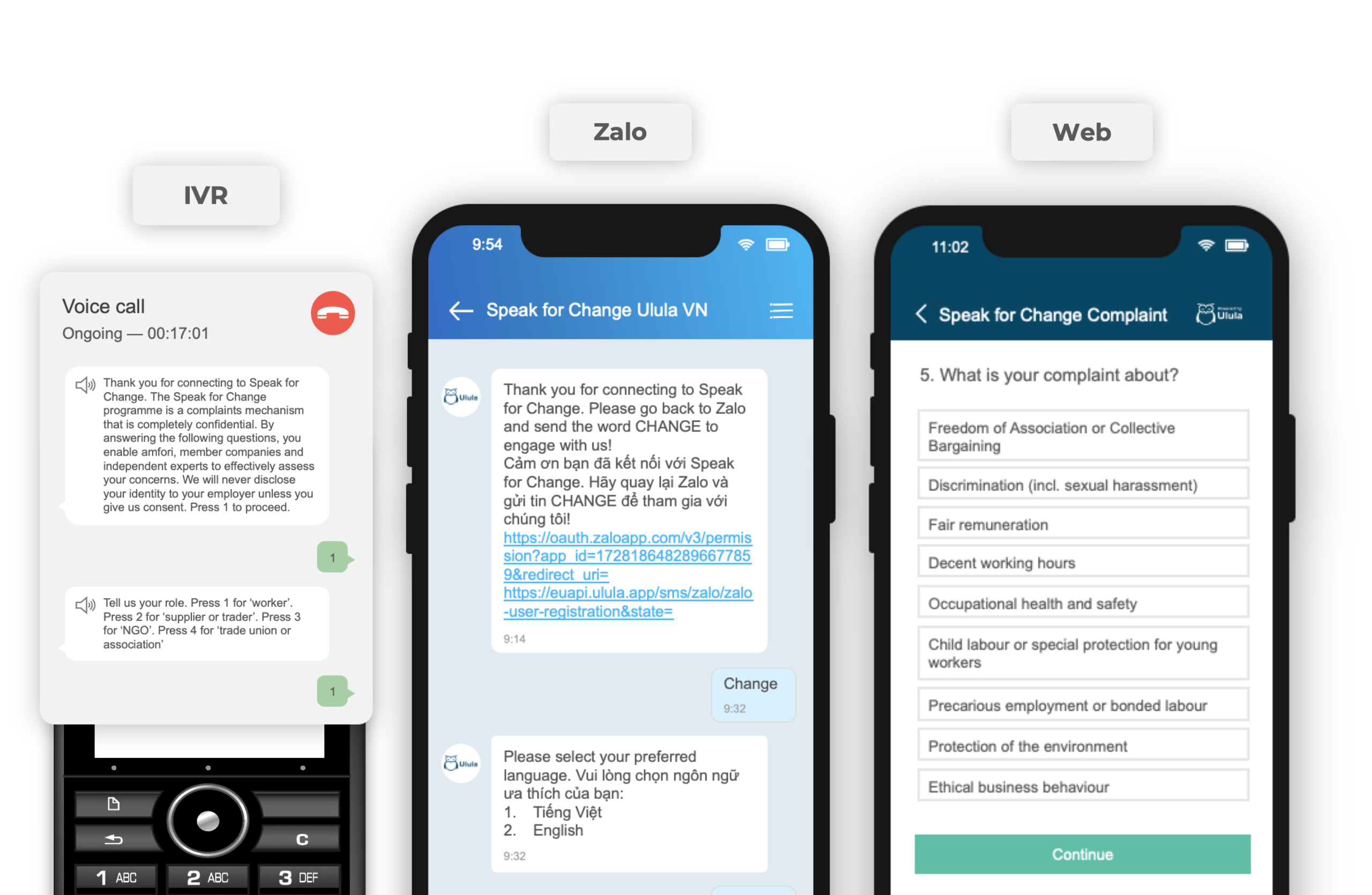 How Brands Engage with Speak for Change 
As complaints come into the Speak for Change system, amfori and member brands are first notified about the type and severity of the reported issue. Following an initial alignment meeting between all member brands and amfori, third-party case handlers are brought in as needed to support the process of fact-finding, triaging, escalation and investigation. Through the platform, they have the ability to start a 2-way chat conversation with individual complainants to inquire more about the issue while protecting their anonymity. They also have access to real-time dashboard visualizations and charts aggregating incoming complaint data for easy analysis.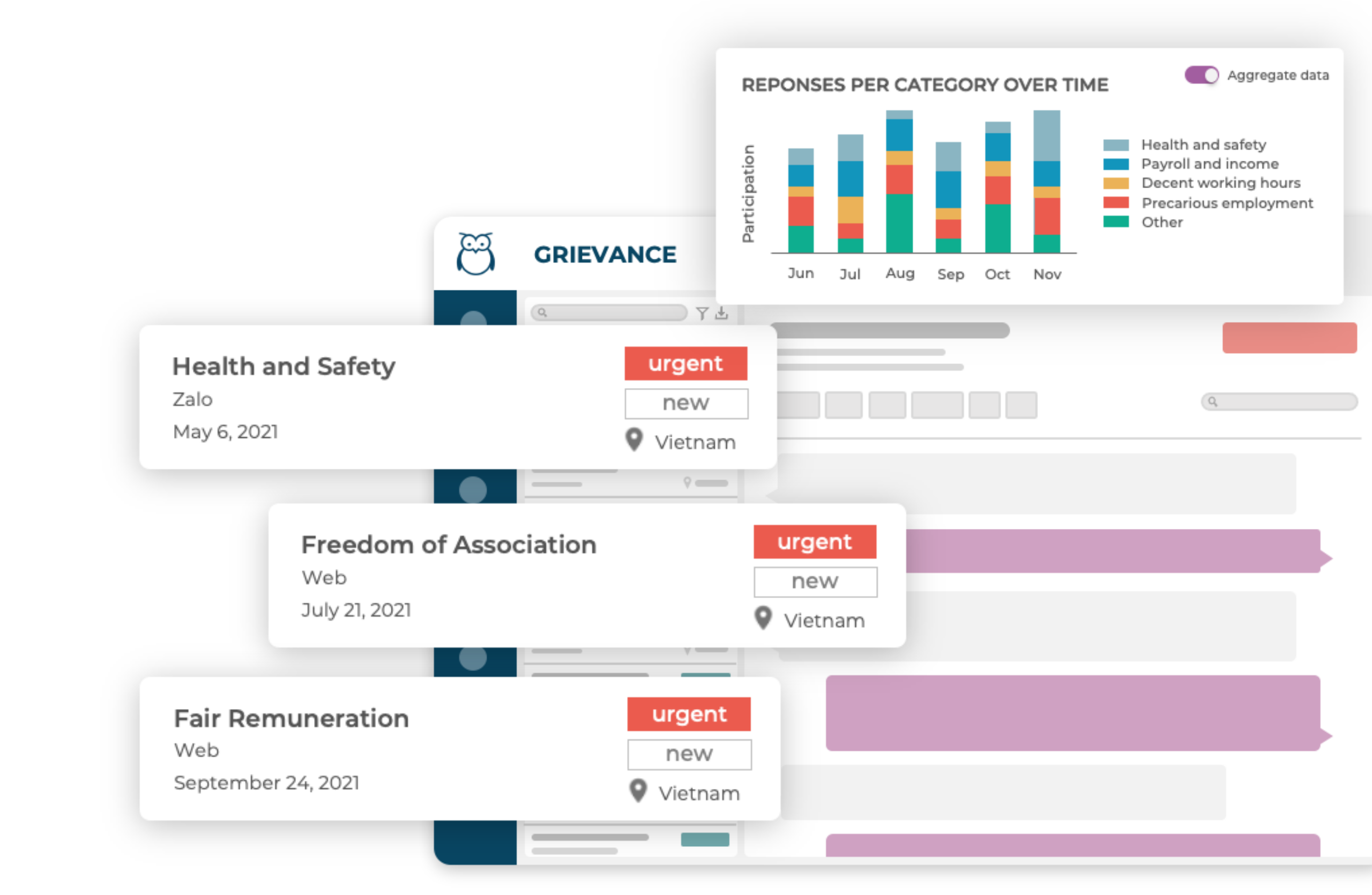 Impact
Since the program's pilot and scale-up launch in 2021, over 100 complaints have been submitted to the Speak for Change platform about issues ranging from decent working hours and fair pay to occupational health and safety.
Complaints reported total (as of Apr 2022)
Of complaints received from workers
Of complaints pertaining to decent working hours
Of complaints pertaining to fair pay
Of complaints pertaining to occupational health and safety
Total Complaints Reported
Of all incoming complaints, over 50% is either accepted immediately or requires following up with the complainant to get more information. Most complaints were submitted via web form, accessible by scanning the QR code on posters affixed to factory walls.
Types of Complainants
Of the total complaints submitted, 80% were directly from workers while the rest were from worker representatives, community members, suppliers or traders, trade associations, etc.
Types of Issues Raised
The types of issues raised in complaints were as follows: 31% on decent working hours, 23% on fair remuneration, 15% on occupational health and safety, while the rest were on protection of environment, the right for freedom of association, precarious employment or bonded labor, among other issues.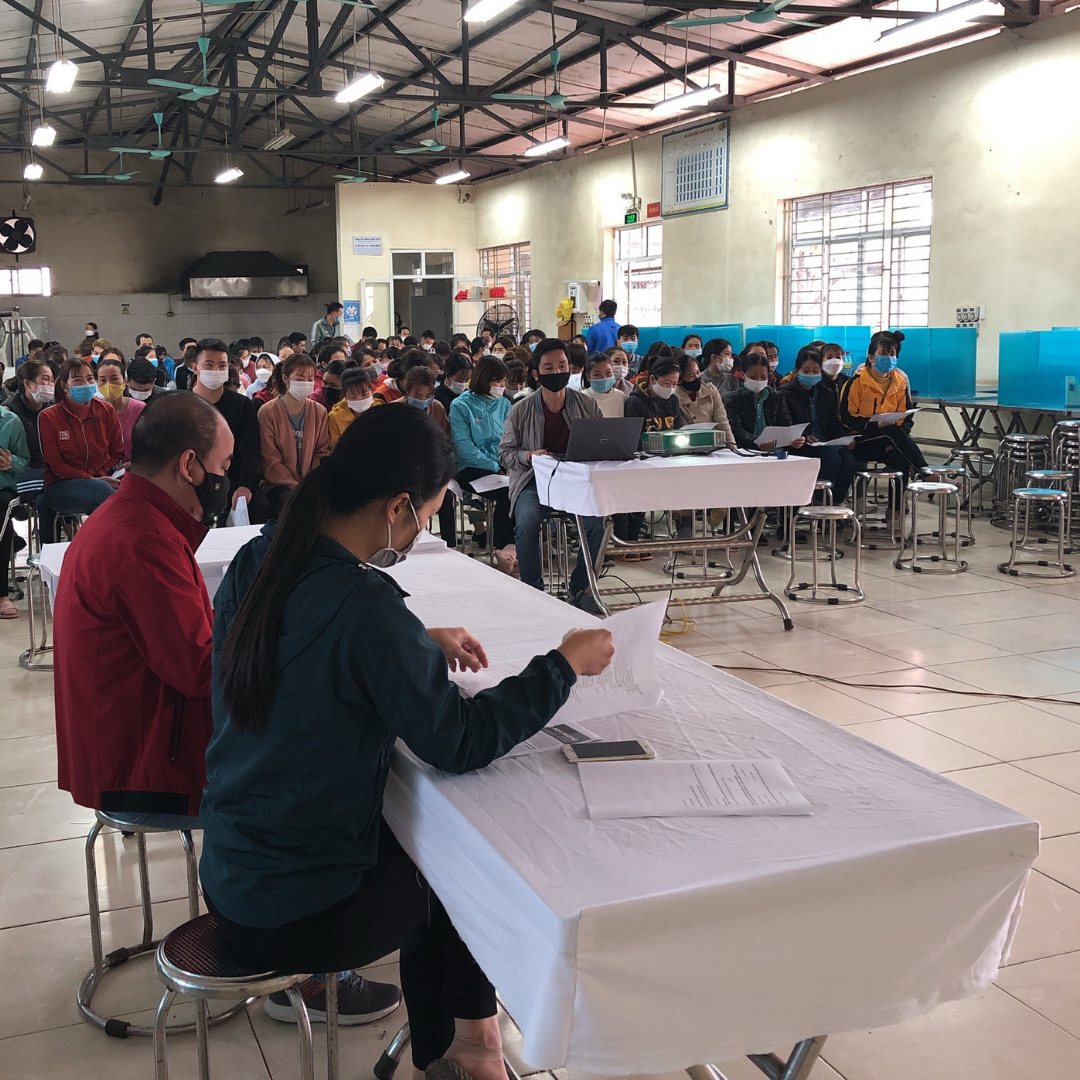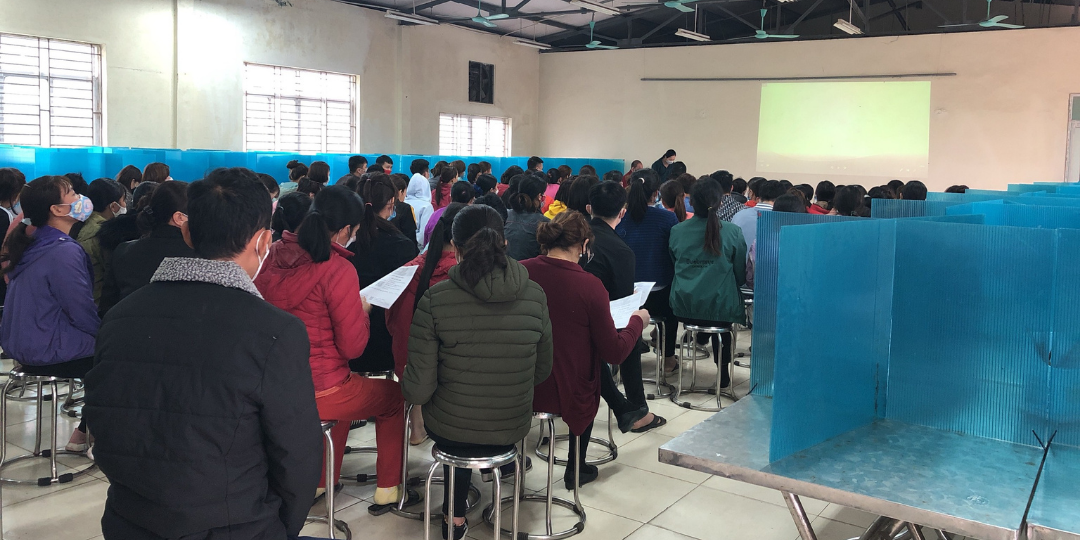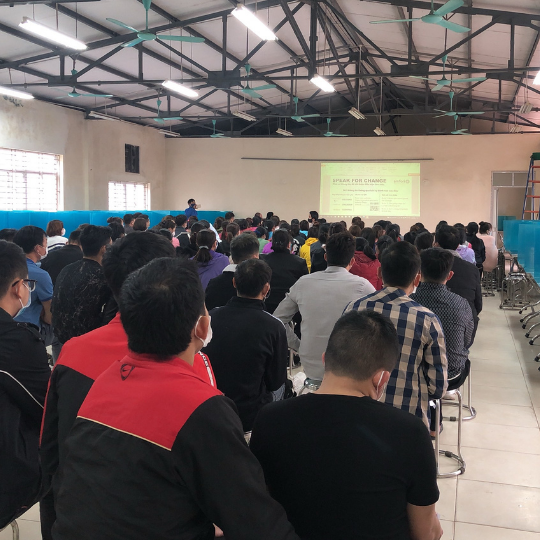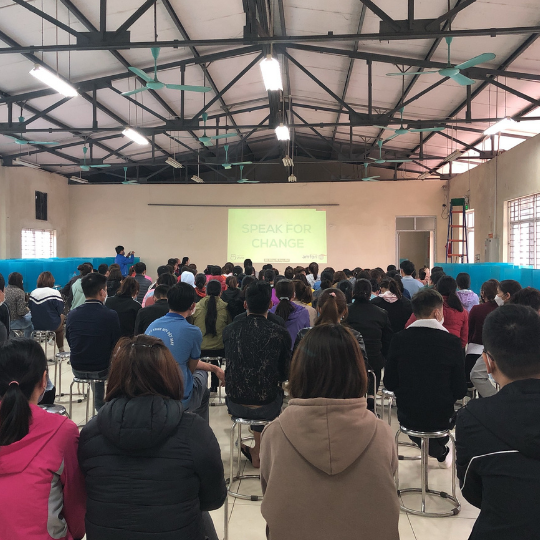 Speak for Change program being introduced to workers at a factory in Vietnam.
Build a Digital Complaints Mechanism
Connect with us to get started implementing a complaints and case management system in your supply chain, or to learn about how our suite of technology can be uniquely adapted to your organization's use case.
Process
Ulula and amfori coordinated multiple co-design sessions with amfori staff and amfori member brands, as well as conducted consultation sessions with industry and civil society stakeholders in Vietnam prior to commencing the project. 
Through collaborative workshops, the cross-organizational working group developed technical and programmatic requirements for the supply chain complaints mechanism. In addition to leveraging Ulula's existing technology, the Ulula team developed custom features and functionality to enable a more seamless fit with the current amfori ecosystem and the project's needs.
PHASE 1: Program Co-Design
Adapted the amfori supply chain complaints protocol for digital management. The working group developed the digital process for complaints to go from submission, to investigate and remediation, to resolution. This included rules for amfori member collaboration, case management, triaging to investigation and remediation partners.
Mapped and built for unique user roles. Ulula and amfori mapped out the roles, responsibilities and platform permissions and appropriate access levels to effectively manage complaints while protecting the confidentiality of complainants.
PHASE 2: Technology Set-up and User Onboarding
Set up telecoms infrastructure. Ulula's tech team set up the telecommunications infrastructure in Vietnam to facilitate toll-free calling and messaging for complaints submission to the Speak for Change platform by workers and other complainants. This included integration with Zalo—a popular Vietnamese chat app —as an access point to submit complaints.
Delivered remote and onsite training. Given mobility constraints resulting from COVID-19 lockdowns and travel restrictions, Ulula, amfori and  local partners onboarded members, third parties, business partners, suppliers and  workers to use the platform via a combination of remote and onsite methods, and individual and group learning.
Designed promotional campaign in English and Vietnamese. All onboarding materials—including posters, flyers, promotional videos, program description documents and deployment guides—were co-designed, developed and translated by Ulula and amfori to effectively explain the program and clearly outline stakeholders' roles and responsibilities to ensure successful uptake and deployment.
PHASE 3: Data Insights and Reporting
Determined dashboard metrics. Ulula and amfori narrowed down key performance indicators to be visualized on the Speak for Change dashboard.
Visualized dashboard analytics. The platform's main dashboard displays aggregated incoming complaint data on global maps and interactive charts and graphs. Complaint data is automatically tagged by issue type and severity for quick prioritization. Amfori and member brands also have access to interactive dashboards to view and engage with the data by applying demographic filters to drill down into site specific data or zoom out for a macro view of risks.
For select programs, Ulula builds new features and functionality into the existing technology and platform to better meet client needs and unique program requirements. From the co-design stage, Ulula identified and built the following key advancements directly into the platform to enhance communication and coordination between platform users and improve legal compliance.
Introduction of email as a 2-way channel of communication with complainant
Automating notifications as the complaint goes through its lifecycle to update all stakeholders and close the feedback loop
Ability for amfori to create new amfori suppliers onto the platform as they get identified
Ability for amfori and members to appoint lead members on complaints, as well as assign and involve investigation and remediation partners per complaint submitted
Deployment of a EU based server to comply with GDPR
It was a pleasure to work with Ulula to build the Speak for Change programme! We especially noted their experience in bringing together different parties and stakeholders in the case management process and providing them with the necessary access to ensure efficient and impactful access to remedy.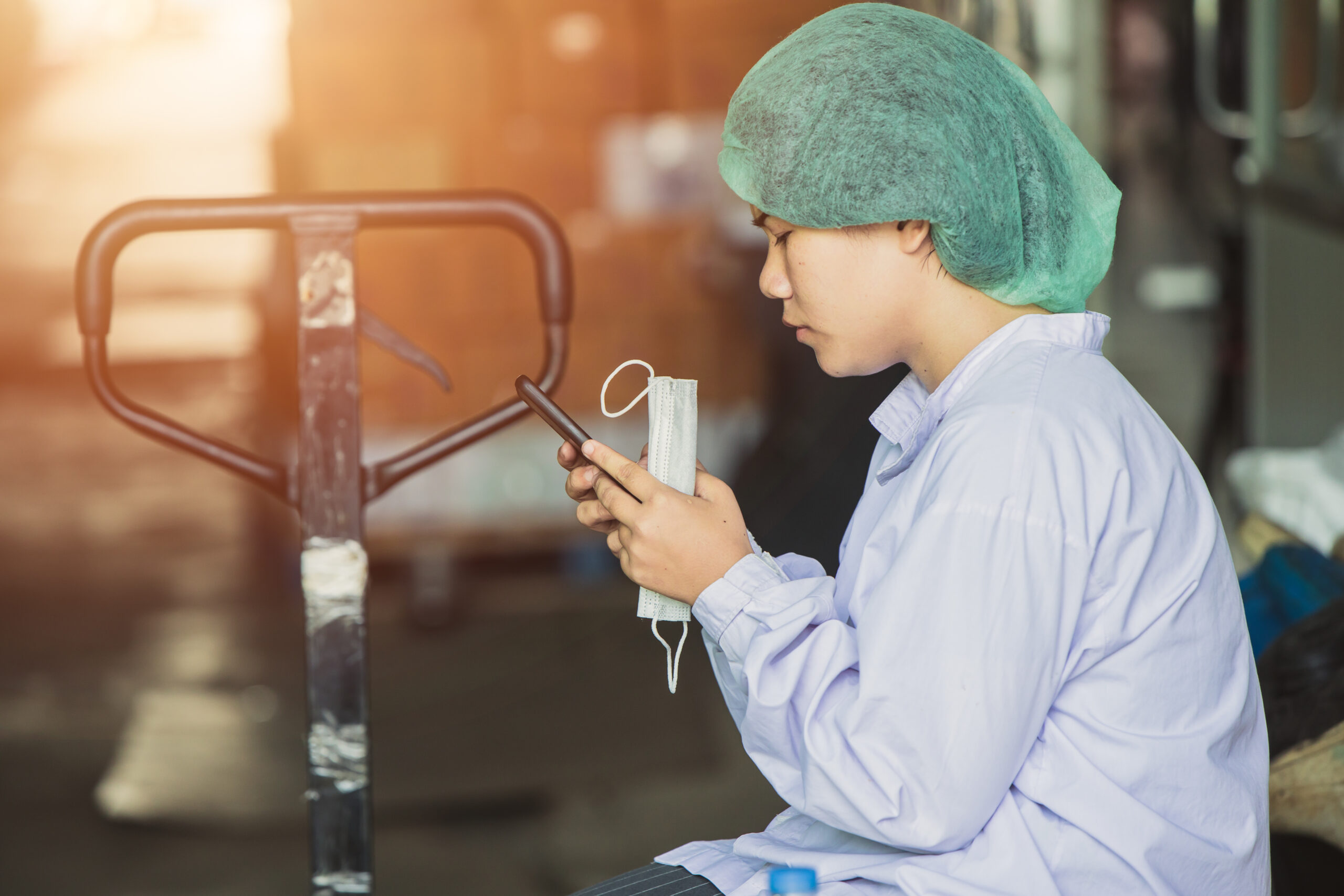 Amfori is a member-based industry association and standard setter that offers holistic trade, social and environmental services to improve the resilience and sustainability of companies' global sourcing strategies. Amfori brings together over 2,400 retailers, importers, brands and associations from more than 40 countries to join forces and share resources in order to have greater impact in their supply chains. Amfori has operated for over 40 years and is now leading its members on its Vision 2030 strategy—to enhance human prosperity, use natural resources responsibly and drive open trade globally.
Amfori developed the BSCI standard in 2003, a code of conduct that is now globally used for social responsibility certification of businesses and their supply chains against ethical and responsible trade standards.
Headquartered in Brussels, Belgium, amfori has staff members around the world to support a diverse portfolio of members.
About the Ulula Program Leadership Team
For each custom program, like Speak for Change, Ulula appoints a diverse and multi-disciplinary team to achieve the program's objectives. The team includes IT professionals, subject matter experts, professionals with country knowledge and individuals skilled in collaborative design.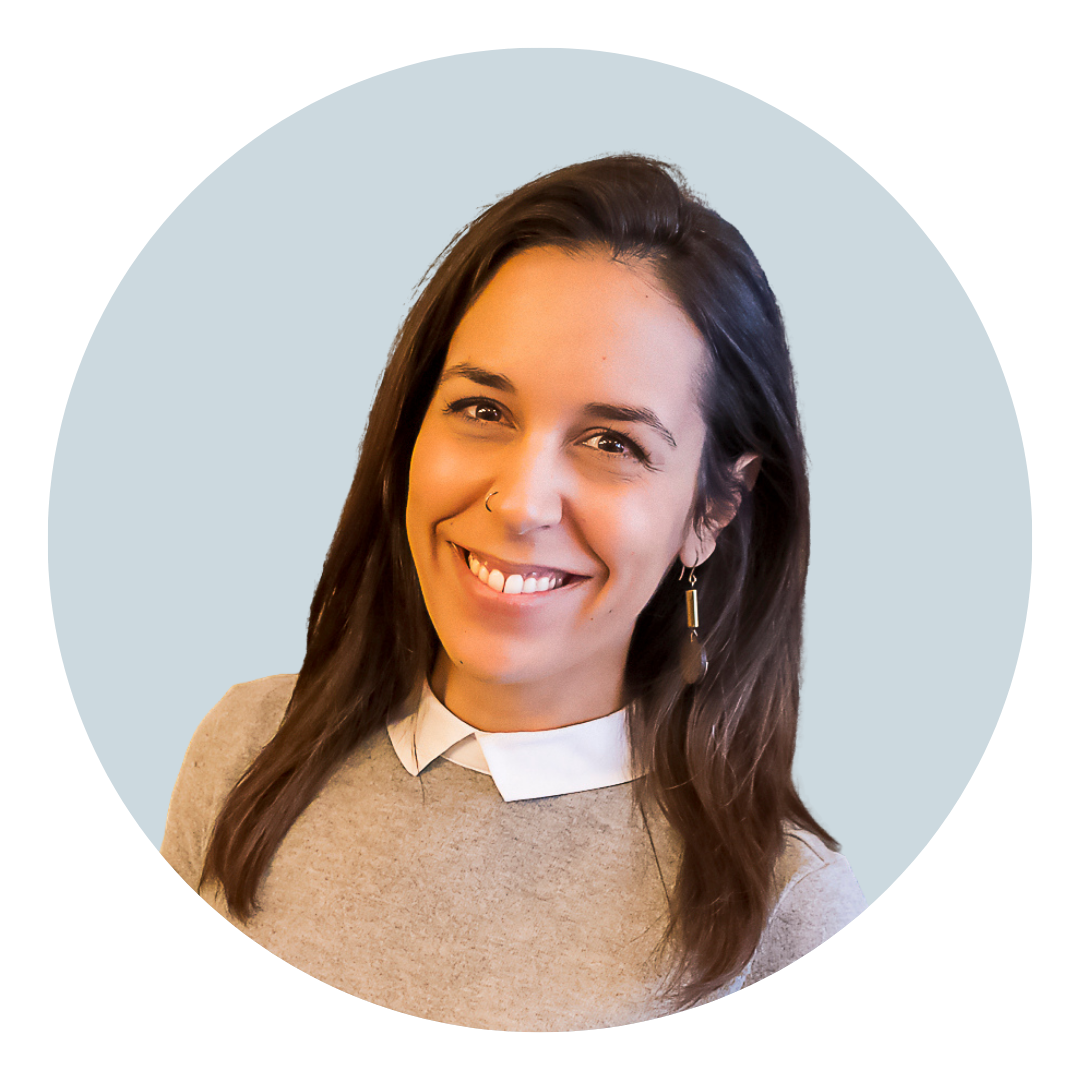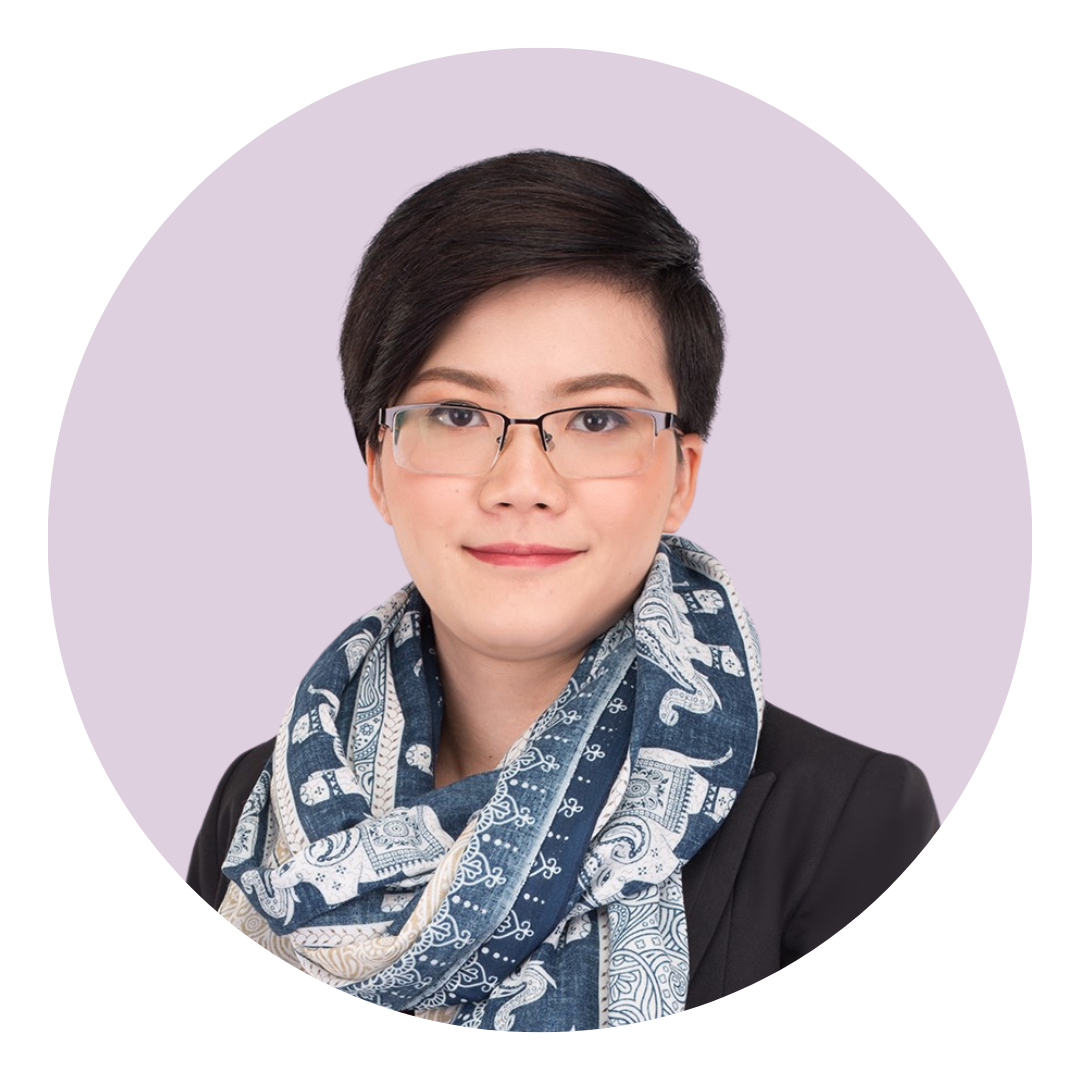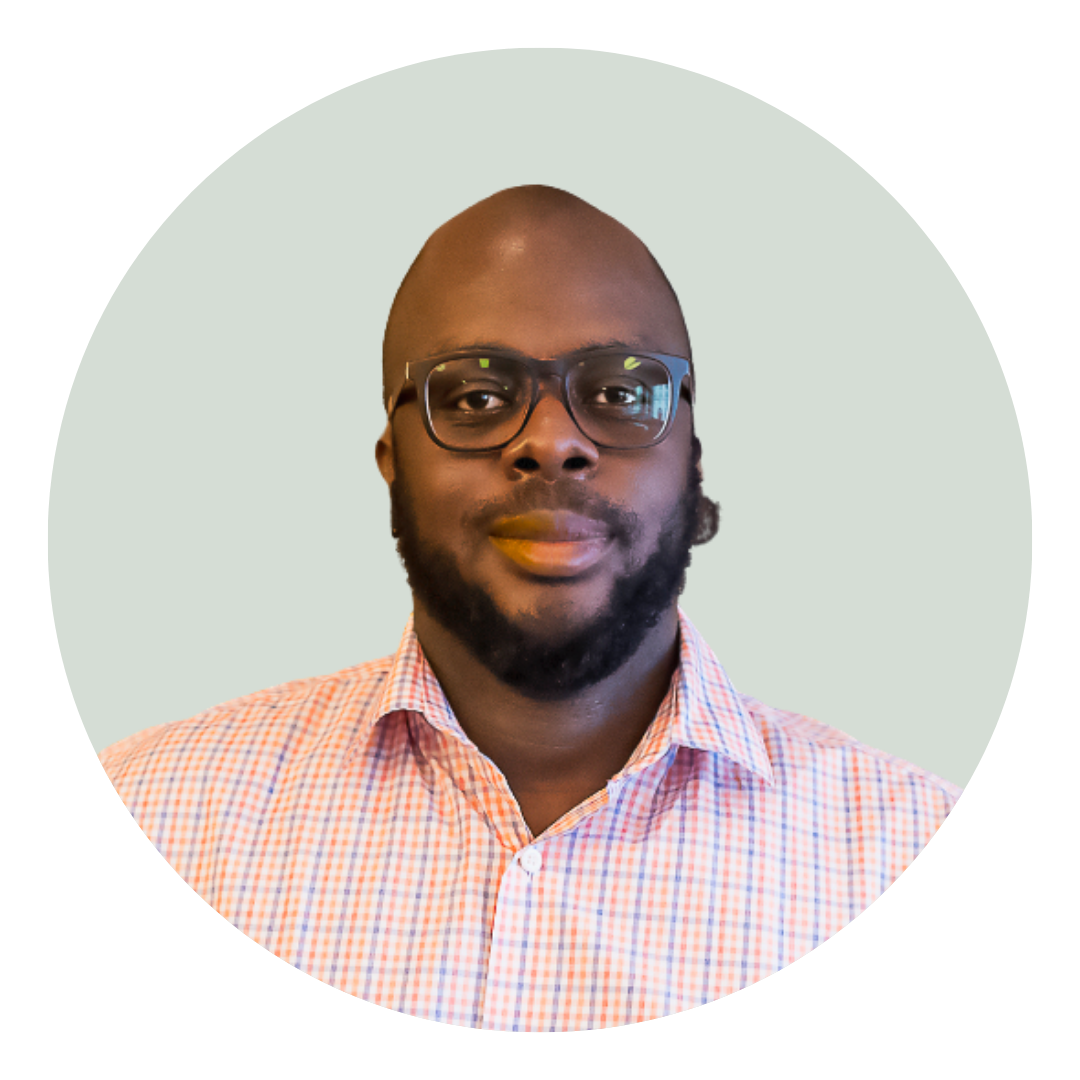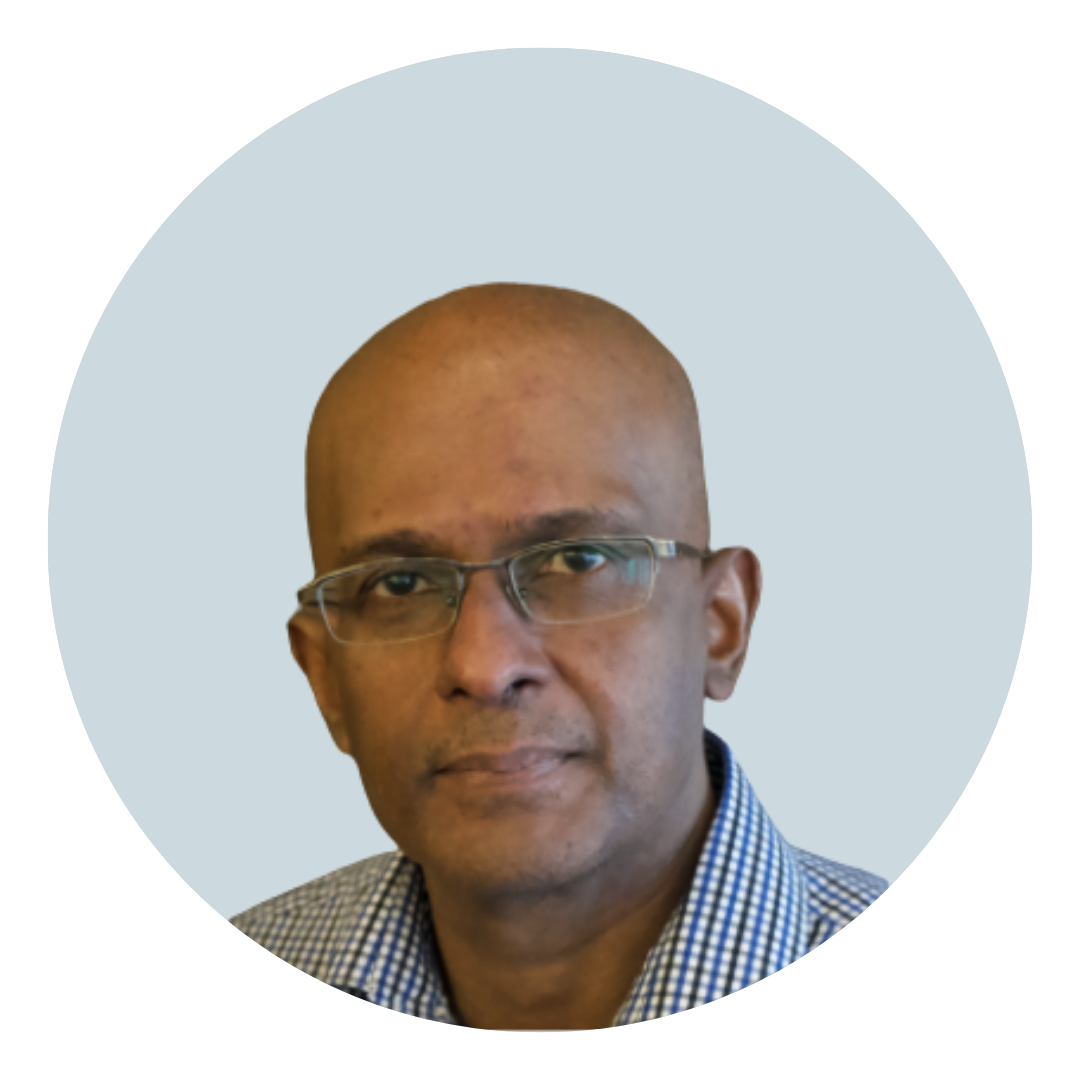 Ron Daligadu
Director of Software Development
Vera's role in the program:
Vera is the program lead for Speak for Change. She is responsible for liaising with the amfori team, members and local representatives, and overseeing the consultation, co-design, development, validation and deployment process.
About Vera:
Vera Belazelkoska is the Director of Programmes at Ulula where she builds strategic partnerships and works with clients from the public, private and civil society sectors on program development and implementation. Vera has 10+ years of experience in international development work, focusing on community engagement, financial inclusion and education in parts of Asia, Africa, Central and South America – engaged with organizations like Opportunity International, Centro Conviven and the University of Chiang Mai.
Alex's role in the program: 
With experience and language capacity for the Vietnamese context, Alex provides strategic advice and liaises with our local consultant in the deployment process. She also supports the User Acceptance Testing for the program.
About Alex: 
Alex Nguyen is a program manager at Ulula. She is responsible for program development, coordination and client communication throughout the lifecycle of a project to ensure effective implementation and delivery of outputs. Her background is in international human rights law, labor rights, data analytics, internal innovation, project and change management. Prior to joining Ulula, Alex worked for several UN entities in Asia and New York, including the ILO.
Teslim's role in the program: 
Teslim manages the product requirements documentation, development workflow and User Acceptance Testing, collaborating closely with the programs and engineering team.
About Teslim:
Teslim is the Product Manager at Ulula with a strong business analysis and project management background. He works closely with cross-functional teams on product design and quality assurance on product and process improvements. Tes holds 2 MBAs from the prestigious Schiller International University. Outside of work, Tes loves to read books and play video games.
Ron's role in the program: 
Ron oversees the technical team that built the unique Speak for Change features, and continues to support the platform users.
About Ron: 
Ron Daligadu is the Director for Software Development responsible for all technology development and delivery at Ulula. Ron is an experienced Software Development professional with 30+ years of experience. He has deep roots as a developer and a proven track record leading teams of software engineers in the analysis, design, development, testing, deployment and support of both on-site and cloud-based mission-critical systems.