Case Study
Technology to Certify Businesses Offering a Living Wage in the USA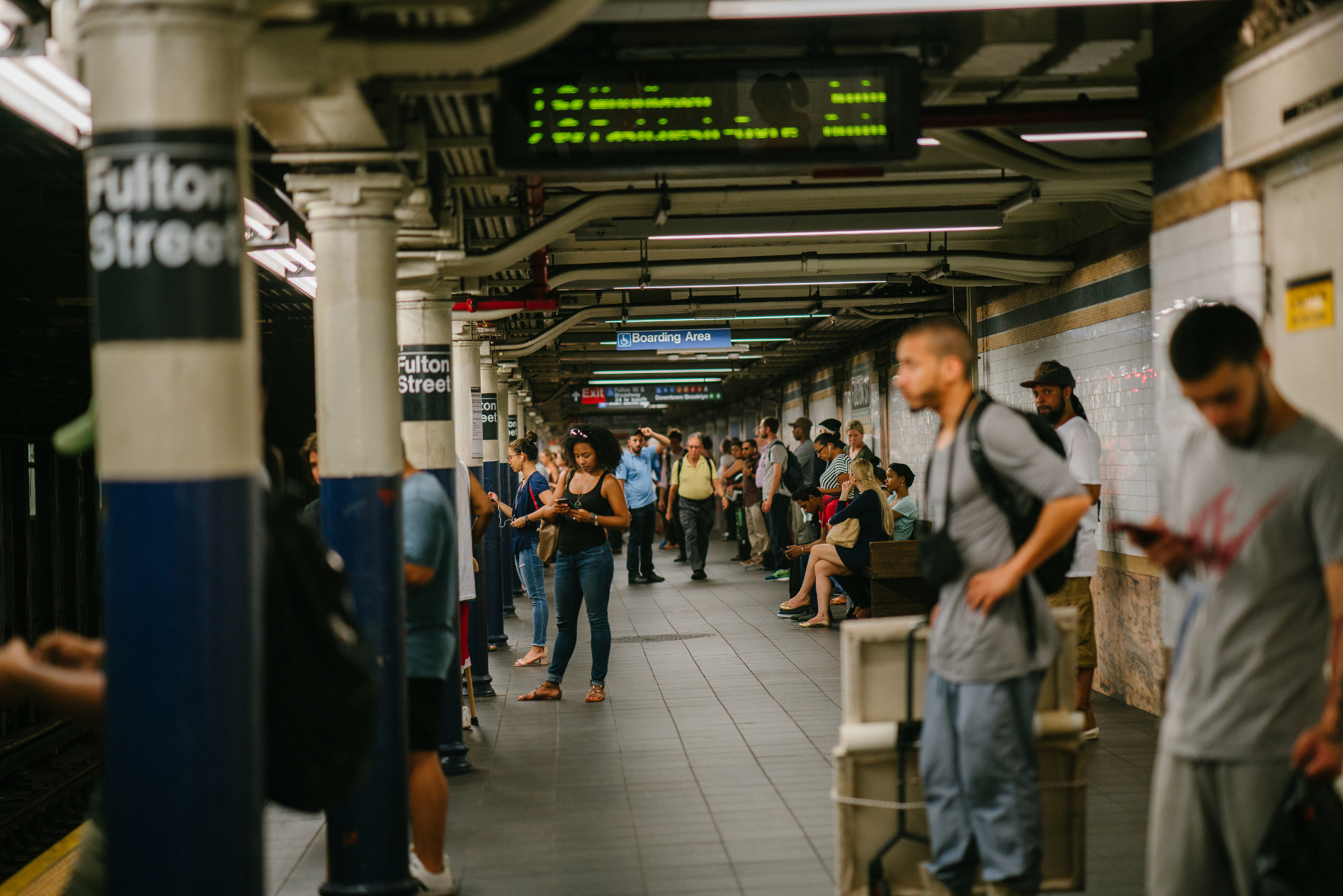 Client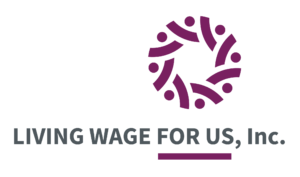 A living wage is the "remuneration received for a standard workweek by a worker in a particular place sufficient to afford a decent standard of living for the worker and her or his family" which includes food, water, housing, education, health care, transportation, clothing, and other essential needs, as defined by the Global Living Wage Coalition. While the minimum wage represents a legal minimum rate that employers are required to pay for work, a living wage is a voluntary, often higher, amount employers can pay to ensure their workers and other benefits for themselves and their families. 
Several organizations and multi-stakeholder coalitions like the Global Living Wage Coalition (GLWC), the Sustainable Trade Initiative (IDH), the ACT initiative and the UN Global Compact's Think Lab are working to provide guidance on pursuing living wage payment while promoting cross-sector collaboration. 
Among the challenges that impede the widespread adoption and payment of a living wage include understanding how total remuneration contributes to a basic but decent living standard for workers. The living wage is an evolving figure that should take into account the needs of workers and their families, the country where they live and economic factors such as the capacity of enterprises to pay, overall economic growth, productivity, levels of employment and informality. In the context of the US, there are complexities in how employer-provided benefits including healthcare and retirement plans are accounted for in living wage calculations from the perspective of worker savings.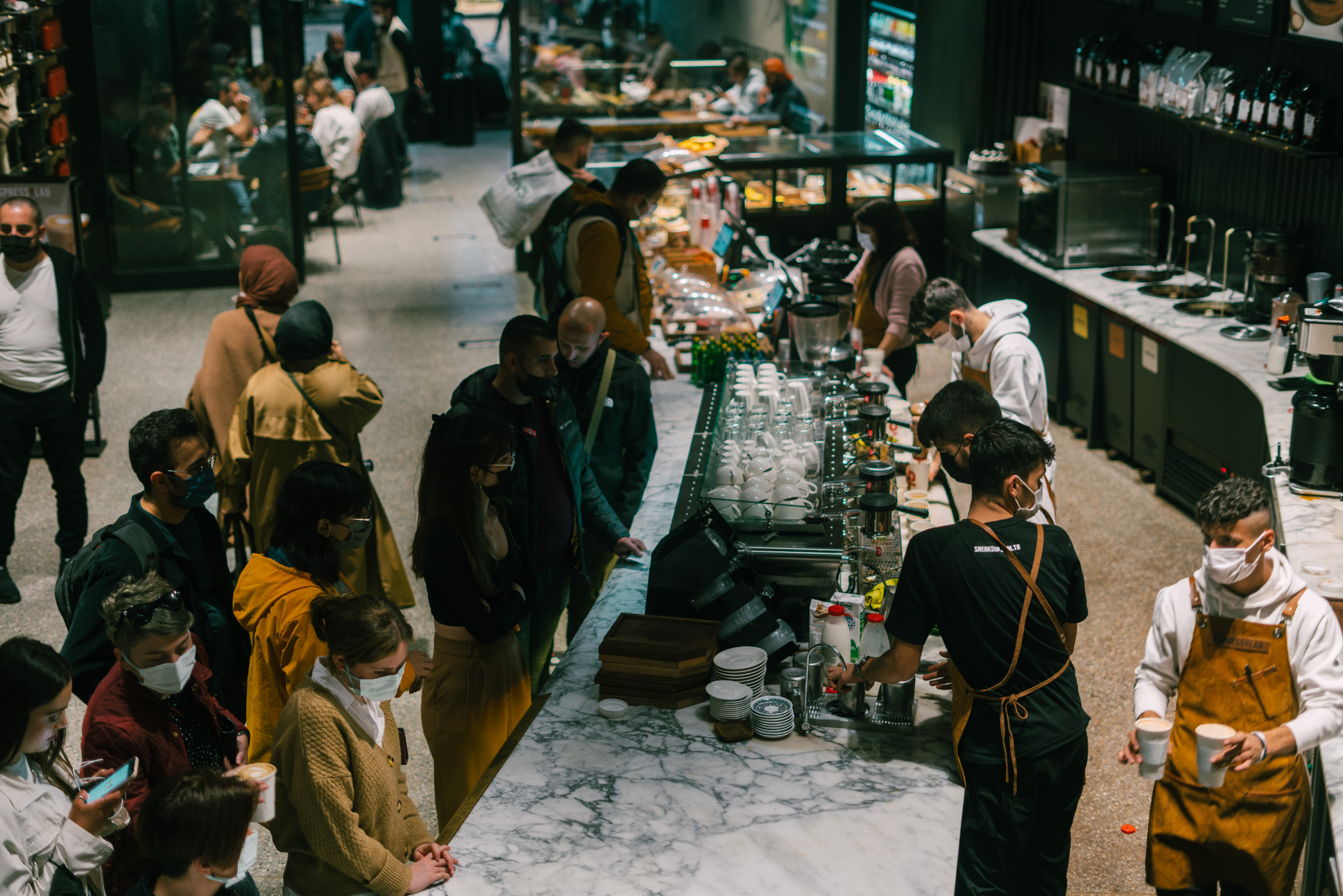 Objective
Automate certification of US employers for paying a living wage
Living Wage For Us (LW4US) is an organization that strives to improve lives, strengthen communities and better businesses by working with US employers to overcome barriers in providing fair and living wages. 
The economic diversity within the US makes identifying living wages more complex. A single national living wage benchmark for the US would be inaccurate, failing to account for varying social and economic characteristics across states and, at a more granular level, commuting zones. US employers that currently or want to pay their workers a living wage lack accurate benchmarks to inform their wage standards. LW4US has partnered with Ulula to automate this process by developing a tool that identifies gaps between total remuneration and living wage, one that is employer and place specific. This process ensures American employers can get certified for paying their workers a living wage while providing an avenue for workers to report discrepancies in their remuneration. LW4US currently has living wage benchmarks in over  3,000 counties and over 600 commuting zones. 
Solution
Build tools to automate certification of employers and validate commitments through direct anonymous feedback from workers 
Building on Ulula's existing platform and in collaboration with LW4US, Ulula developed four digital tools that will enable employers to work towards overcoming barriers and help create incentives that enable living wages and create a better quality of life for working families. 
Living Wage Assessment form
The Living Wage Assessment form allows employers to confidentially enter their data — including location, annual salary and type of labor — to compare their existing wage structures against LW4US' proprietary certification requirements. Based on the assessment results, employers can work to address identified gaps and submit their data for certification once they meet all the LW4US requirements categories. LW4US also provides a consulting service that advises employers on how to close gaps and achieve certification when companies need the extra support.
Certification Management Module
The Certification Management Module allows LW4US to review and verify employer submissions, and communicate directly with employers via the platform to request additional information as needed. The tool also allows LW4US to help manage renewals in subsequent years and adjust living wage rates based on inflation and other economic factors.
Grievance Mechanism
Ulula's grievance mechanism provides workers a safe, secure and anonymous channel to report discrepancies between their employer's commitments and their actual wage rates. Designed to be accessible to workers and inclusive of diverse literacy and language needs, the grievance mechanism is multi-lingual and multi-channel — workers can submit grievances in English or Spanish via a web link, Interactive Voice Recordings (IVR) or WhatsApp.
Auto-Generated Promotional Materials
Once an employer is certified, Ulula's tool automatically generates a worker-facing poster that provides information about the wage commitments that their employers made, with figures automatically populated for each job title based on the commuting zone that the poster is generated for. The poster contains information on commitments declared by the employer and provides instructions on how to access Ulula's digital grievance mechanism. Employers circulate the poster around the workplace, ensuring workers are aware of these practices.
This program is powered by the following Ulula technology: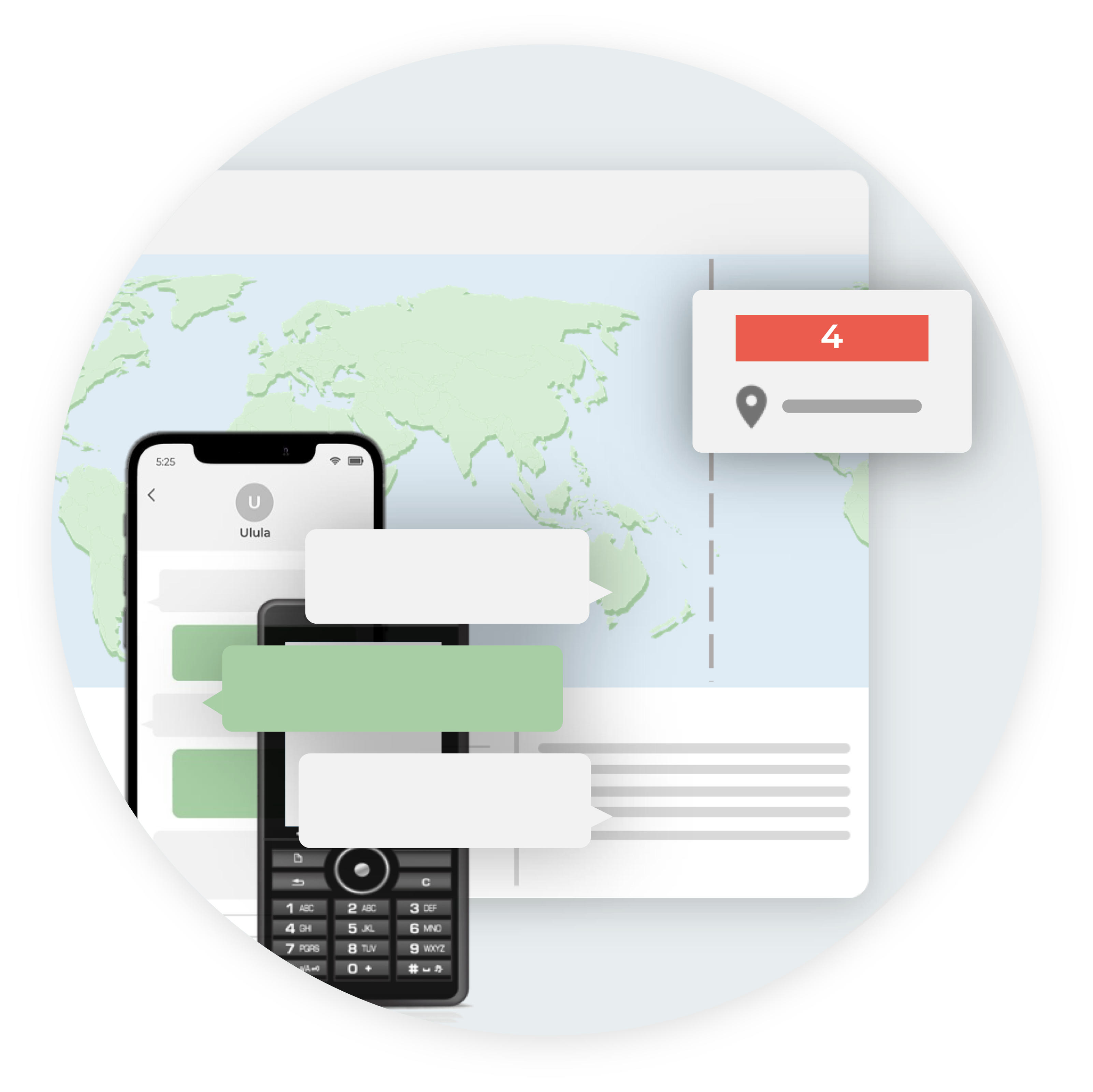 This is an anonymous incident reporting tool that gives workers the opportunity to identify problems in real-time.
Case Management tool: This feature of Ulula's grievance mechanism empowers workers to directly and anonymously raise concerns while connecting with real-time case management if employers are not honoring commitments agreed upon with LW4US. Ulula provides accessible communication channels to enable grievance submissions via web, IVR and WhatsApp.
Ulula's dashboard provides a macro view of the program with data grouped by state. This technology helps aggregate and visualize worker and community responses in real-time. For this project, Ulula developed a custom dashboard that zones in on a map of the US with donuts visualizing the locations of participating employers. A pop-up displaying more detailed metrics appears over each donut upon mouse hover.
Impact
The first of its kind, this initiative calculates living wage benchmarks in over 3,000 counties and over 600 commuting zones in the US.
Launched in November 2021, this initiative is the first of its kind in the US. It stands apart from other living wage initiatives around the world because of its ability to calculate living wage benchmarks for diverse commuting zones across the US and automate the assessment and certification of employers against the unique proprietary LW4US standards. 
Since its deployment in November, corporations with revenue over $5 billion have continued signing up for this service.
Approximately 50 employers have implemented this system to their work structure.
Participating employers span nearly 500 locations nationwide.
This includes employers with revenues that exceed $5 billion US each year and covering over 70,000 workers.
Program and Solution Design Process 
LW4US and Ulula relied on four key steps to design and build this initiative:
PHASE 1: Co-design
The process began with Ulula and LW4US co-designing the online application and assessment tool based on over a year of stakeholder consultations conducted by LW4US in partnership with Oxfam America. During the early consultative period, the methodology behind living wage estimates and total remuneration gap analysis as well as grievance structures already built by Ulula as the basis for a valid living wage certification system was validated by worker groups, civil society partners, and employers of all sizes. The grievance mechanism protocol, determining the appropriate communication channels and languages to capture responses and other elements of the software design were all created through direct collaboration between Ulula and LW4US.after the conceptual pieces received widespread stakeholder validation. 
PHASE 2: Set-up
During the setup stage, Ulula and LW4US co-developed onboarding material including templates and manuals while configuring the platform based on the living wage program requirements. The platform underwent rigorous tests and validation exercises to ensure a seamless user experience.  
PHASE 3: Training
Ulula organized and hosted a training session for LW4US staff. Participants learned how to manage the certification module, invite new companies to join the certification scheme, generate promotional materials and manage grievances.
PHASE 3: Rollout and Support
LW4US staff members onboarded all employers with the support of Ulula during the initial stages of this initiative. 
Independently, LW4US manages employers and all information gathered to ensure parties are committing to living wages. 
Ulula continues to provide support by helping LW4US maintain the technology while giving employers the chance to access the total remuneration assessment tool.
Living Wage For Us (LW4US) is an organization that strives to improve lives, strengthen communities and better businesses by working with US employers to overcome barriers in providing fair and living wages.
Enhance your social programs with worker voice technology
Connect with us to learn about how our suite of technology can be uniquely adapted to your organization's use case.